The Oslo Diaries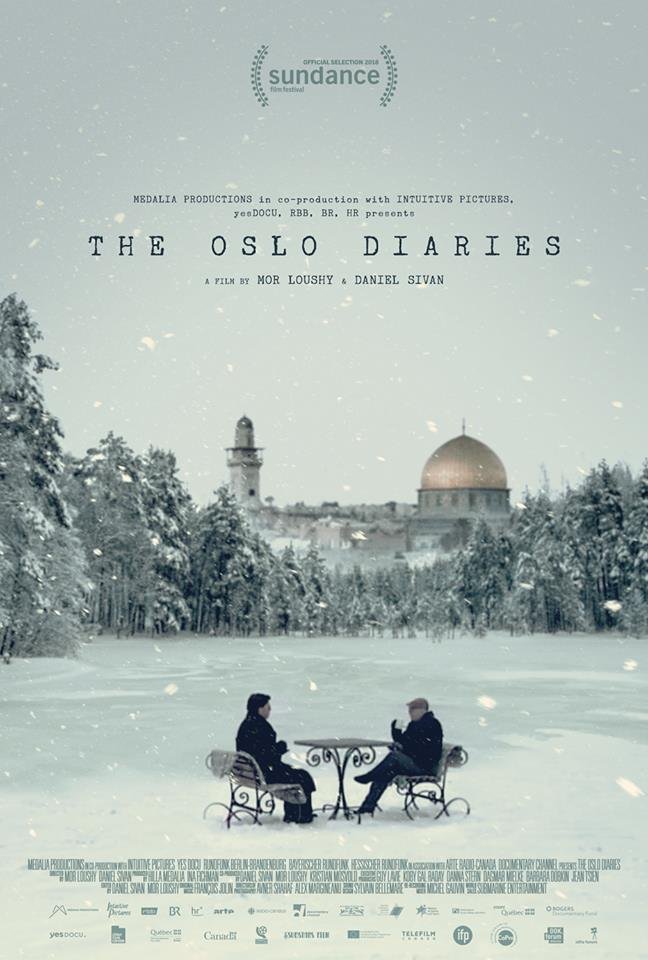 The Oslo Diaries a film by Mor Loushy and Daniel Sivan (2018)
HBO
Music by François Jolin
1992. Israeli-Palestinian relations are at all time low. In an attempt to stop the bloodshed, a small group of Israelis & Palestinians meet in Oslo – secretly and against the law. The meetings that changed the Middle East forever were never officially sanctioned and were chronicled only by the negotiators' diaries.
Our film brings back the negotiators' voices to life. 11 personal diaries. 10 interviewees. 6 countries. 61 minutes of original archive footage. 14 months of editing. One murdered Prime Minister. No peace agreement.
4 years in the making… The Oslo Diaries.
Nominated for the Grand Jury Prize (World Cinema – Documentary) at the Sundance Film Festival 2018.