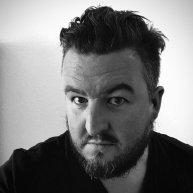 Sebastian Watzinger is a composer living in California and has been making music for medias a little more than 15 years now. Founding his first music production company in high school he fell in love with the idea of doing what he does best and appreciate most for a living.
Now writing music for Film and Advertising for some of the biggest brands worldwide.
When he's not in the studio (where he's a lot at the moment) he likes to be with his family, playing with his children.